Some refugees in Serbia are getting cash assistance. But how does it work? Who gets cash? How long will it be available? The answers to those questions and more:
What is cash assistance?
Unlike in some European countries, in Serbia, the government does not provide refugees with cash. However, NGOs are providing cash – in the form of debit cards – to many refugees in Serbia.
Through an ongoing project, more than 5,200 people have received cash assistance in Serbia since December 2016.
Who provides cash in Serbia?
Catholic Relief Services and its local partner Čovekoljublje are currently the only organizations providing a cash program in Serbia. The cash cards they distribute are issued by the Serbian Postal Savings Bank.
Where is cash available?
Currently, cash assistance is available in 13 out of 17 camps in Serbia.
There is no cash assistance in Subotica, Sombor, Obrenovac or Banja Koviljaca. If you are in one of these camps, Catholic Relief Services can't provide you with cash.
Who gets cash?
Cash assistance is available for people in a camp with cash who are considered "vulnerable." Vulnerable people are:
Families with children
People with disabilities
People over 60
Others
UNHCR or the Serbian Commissariat for Refugees and Migration determines if you meet the vulnerability criteria to receive cash, then makes a recommendation to Catholic Relief Services.
If you're not receiving cash and you live in a camp that the cash program serves, ask UNHCR or the Commissariat if you qualify. Asking is the only way to find out whether you qualify for cash.
Who doesn't get cash?
No one living in a camp that the cash program serves is automatically ineligible for cash, but to get cash, UNHCR or the Commissariat must recommend you for the program. Ask UNHCR or the Commissariat at your camp if you can be enrolled in the cash program.
What documents do I need to get cash? Do I need ID?
You do not need ID, but you do need the registration paper you were issued by the police, or by UNHCR and the Commissariat.
I've been recommended for the cash program. When do I get my card?
You will receive cash during a monthly distribution at your camp, as long as you are on the Commissariat's list for that distribution.
How much cash do I get, and how often?
People in Serbia get varying amounts of cash, depending on their individual circumstances. That said, Catholic Relief Services has a few guidelines. In general, but not in every case:
Families with one or two children can receive one card worth 5,000 Serbian dinars (about $45 USD) per month.
Families with three, four or five children can receive two cards, or 10,000 Serbian dinars (about $90 USD), per month.
Families with six or more children can receive three cards, or 15,000 Serbian dinars (about $135 USD), per month.
The cash program provides an additional 3,000 Serbian dinars (about $26 USD) per month for people with disabilities, people over 60 and other people who need more cash for costs related to a specific condition.
UNHCR or the Commissariat determines if you or a family member should get this extra cash.
Why these amounts?
These amounts were chosen based on the Minimal Expenditure Basket in Serbia and take into consideration other kinds of assistance you may receive in camps.
How long is my cash card valid?
Each card is valid for one month, and you must use all the cash on it by the end of that month. The amount of cash on your card does not roll over to the next month.
Where can I use my cash card?
You can use your card in any point-of-sale machine in any shop in Serbia, free of charge. You don't need a PIN.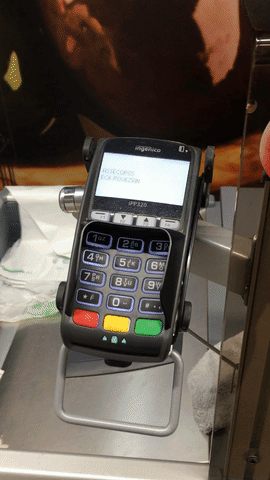 You can't use your card to withdraw cash from an ATM.
How do I check my balance?
Catholic Relief Services recommends that you save your receipts to keep track of your balance.
If you speak English or Serbian, you have a few more options.
To check your balance, you can use a Post Office Bank ATM free of charge. You can locate one using this link (in English). The ATMs are in English or Serbian only.
You can also call a phone number listed on the instructions that came with your card, but you will need to be able to speak Serbian or find someone who does to call for you.
How long will cash assistance be available in Serbia?
Currently, the program is funded until the end of August 2017.
What happens after August 2017?
The cash assistance program will continue if funds become available.
How long does it usually take to get cash once you get to a camp?
New arrivals at camps that meet the criteria for cash are added to a list and receive cash at the next monthly distribution.
If you are not a new arrival, but UNHCR or the Commissariat refers you to the cash program, you will be also added to the list for the next distribution.
I have left my camp to live somewhere else, without official permission. Can I get cash?
No. In order to be eligible for cash assistance, you must be in an official camp.
Can I use my cash card outside Serbia?
No. These cards are valid only in Serbia.
I'm having an issue with my cash card.
Check the instructions you received with your card. It includes a Viber and WhatsApp number you can contact with your complaints and questions.
You can also message us on Facebook and ask for help.
I have other questions about cash in Serbia!